2- PROFILE / MISSION STATEMENT
Nature of company's registration :
Cambridge International Schools & Training Canters (Sudan)
(CITC Sudan) is a registered business name according to business names law of the year 1931
and owned by Ontario Canadian Co LTD. a registered Sudanese company under the No 18044 according to companies law of the year 1925
Mission
The mission of CITC is to seek, verify and apply training programs related to Languages, Management and IT, and to disseminate this knowledge through student education and public outreach programs
History
Since CITC's opening in 2003, over 15000 students/trainees have been enrolled in various courses at CITC. Students, including adults, business employees, community residents, and university graduates, are attracted by the small classes, professional instructors, ideal location, affordable tuition and flexible course offerings
In Cambridge International Schools we have more than 1500 regular students enrolled in different stages from Kindergarten , Primary and middle school.
In March 2011 Cambridge International Schools & Training Centers in Sudan became an approved center of University of Cambridge (Britain).
3- Our Branches
1- CITC Head Quarter located at Arkaweet- Nakheel Street,.
2- Khartoum Adult Center allocated in Obaid Khatim Street -opened in April 2003.
More than 19000 students has been graduated until June 2011.
3- In June 2005 CITC opened Khartoum School allocated in Taief – Nakeel Street with 580 students as on June 2011.
4-In October 2005 CITC opened Omdurman Adult Center in Omdurman city (Almulazmeen) . More than 8000 students has been graduated until June 2011.
5- In May 2007 CITC opened Bahry Adult Center . More than 5000 students has been graduated until June 2011.
6- In March 2008 CITC opened Omdurman School allocated in Mulazmeen TV street with 402 students as on June 2011.
7- In March 2010 CITC opened Bahry school with 206 students as on June 2011.
8- in March 2012 CITC opened Khartoum Kindergarten with 322 students as on March 2012.
9- In October 2011 CITC opened Cambridge International College
10- In March 2016 CITC opened Khartoum Secondary School.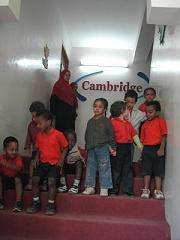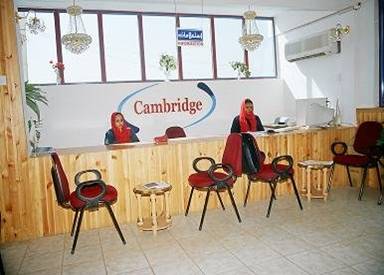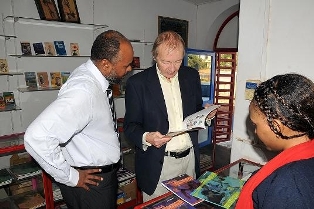 Cambridge International Sudan is an approved by Cambridge University and approved affiliate of Cambridge International College (Britain) and operates through 7 campuses
In Cambridge College We offer Bachelor Degree of Cambridge International Technological College Sudan recognised and accredited in Sudan beside Cambridge University Programs .
In Cambridge Training Centers we offer English Language training including ESP and IELTS, Business and Finance, Soft Skills and Human Understanding, Computer and IT .
In Cambridge Schools we offer full British system and Curriculum from Foundation Stage , KS1 , KS2 , KS3 leading to IGCSE under the umbrella of University of Cambridge